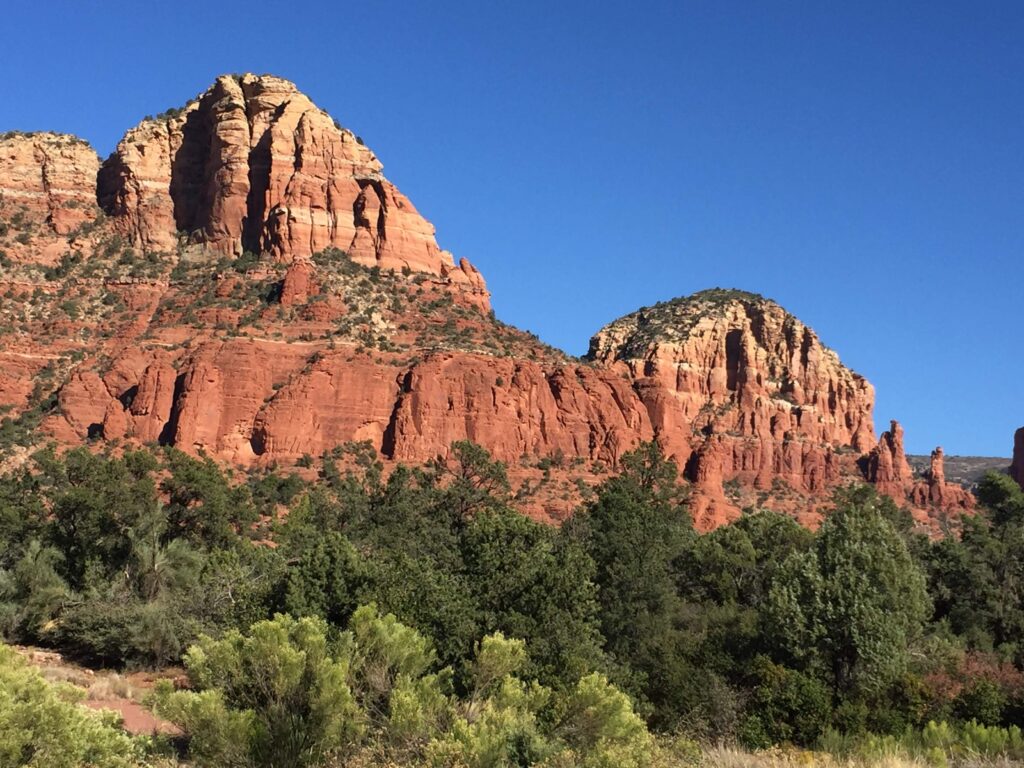 On our homeward-bound trip from Santa Fe to Scottsdale we decided to make a fifteen mile detour to Sedona for lunch. It would be a brief visit, but we knew it would be worth the extra mileage.
As we entered the area just outside the city the famous red rocks of Sedona came into view. It is a magnificent sight. We stopped at one of the panoramic viewing spots to take pictures.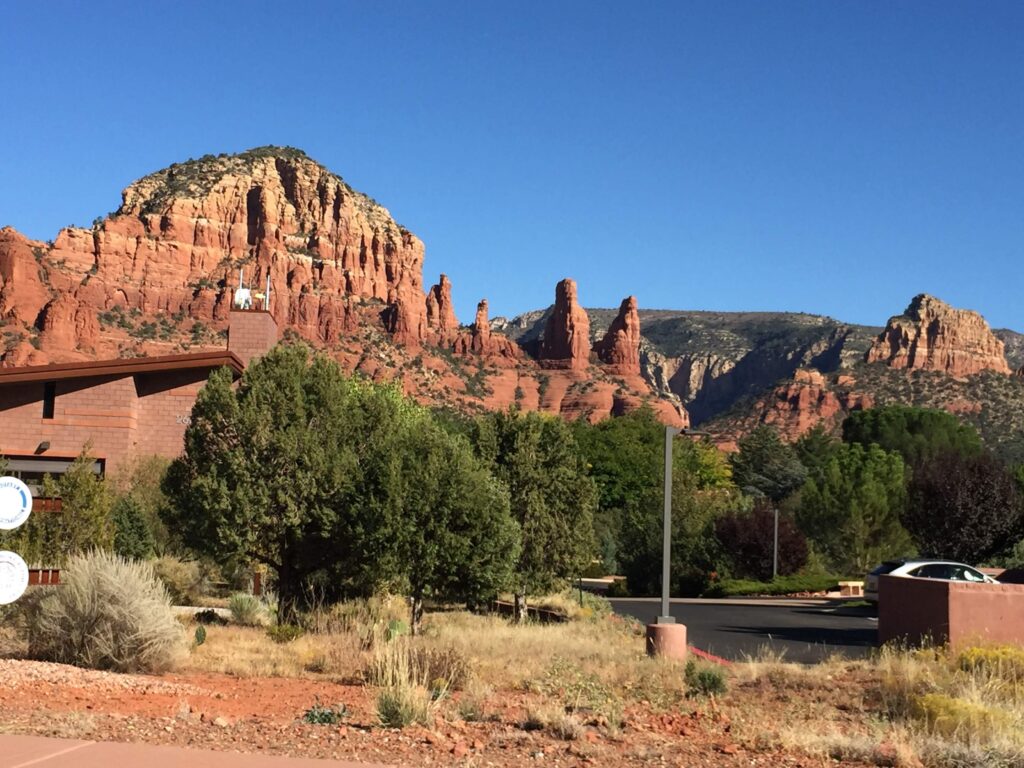 It is difficult not to stop at every vantage point along the way to gaze at the panorama. The pictures speak for themselves.
We headed to the Wildflower Bread Company for a quick bite before heading home to Scottsdale. It's a relaxed, casual eatery with a wide selection of sandwiches, soups and salads, and wonderful, crusty bread. An inviting patio outside overlooks the red rocks— a perfect location for lunch.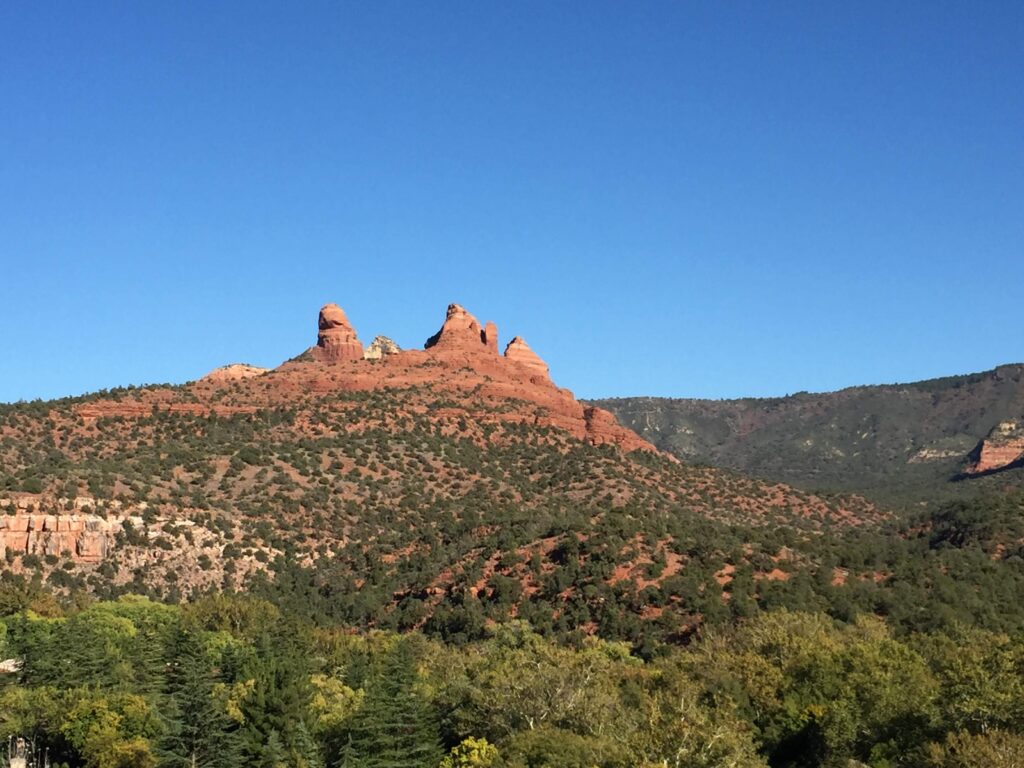 We'll have to return to Sedona when we have more time to fully appreciate the natural beauty of the area by hiking some of the trails and visiting the many art galleries and boutiques. Our brief visit whetted our appetite for more. It will have to wait until our next trip to the Southwest.